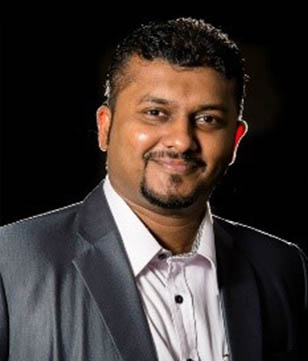 PRAKASH CHRISTIANSEN
Vice President SAN Group of Companies
When it comes to Technology and Cyber Security, Prakash Christiansen is not a new face in the ASEAN business scene. He has close to 20 years of Strategical Leadership and business performance experience on embracing Information Technology. He has vast experience in senior management and strategic position especially in multinational organization across like Hewlett Packard and Microsoft. He then elevated his entrepreneurship portfolio into a new dimension of Digitization in which he has successfully build his own ecosystem of Information Technology demand and supply. As Group Managing Director role in SAN Group of Companies, his group vision is to embrace Cyber Technology & Cyber Security learning and development. His organization is also being appointed by KNOWBE4 the Global Leader by Gartner as the Authorized Asean Partner to revolutionize Cyber Security Awareness into ASEAN.