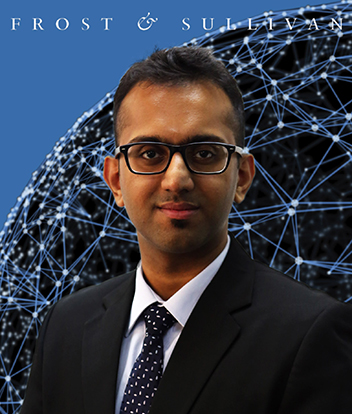 SHANTANU GANGAKHEDKAR
Consulting Analyst,
Mobility – Asia Pacific, Frost & Sullivan
Shantanu Gangakhedkar supports clients across Asia Pacific on consulting projects related to all aspects of Mobility while specializing in Aviation, Défense & Security. He works closely with MNCs, Government Departments, Technology Providers, Institutes, Solution Providers and OEM's in areas of Market Forecasting, Diversification & Expansion Strategies, Competitor Benchmarking, Financial Modelling, Market Assessment, Market Sizing, Value Chain Mapping, Conceptual Modelling, Gap Analysis and others. In the course of his work at Frost & Sullivan, he has delivered over a dozen of high-impact consulting projects in the Défense and Securities field with clients such as defence agencies, research institutes, Police Departments, Satellite suppliers and development organisations to name a few.